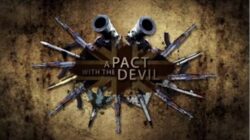 Documentaries
We do documentaries at Narcissi since was set up although the company founder has long been engaged in documentary production even before the company was set-up. Here you can see few examples of what our founder as well as the company were engaged with.
Read More
TV Shows
We can develop programme ideas, design the details or produce the whole show in studios around London.
More on TV shows
Documentaries
Follow the link for documentaries, programmes, adverts for licensing as they become available.
Email info@narcissiltd.com for further information.