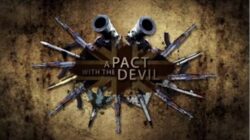 Documentaries
At Narcissi, documentary production is more than a service; it's a passion we cultivate. Our commitment to producing compelling documentaries is unwavering, and we are eager to expand our portfolio.
Read More
TV Shows
We can develop programme ideas, design the details or produce the whole show in studios around London.
More on TV shows
Documentaries
Follow the link for documentaries, programmes, adverts for licensing as they become available.
Email info@narcissiltd.com for further information.